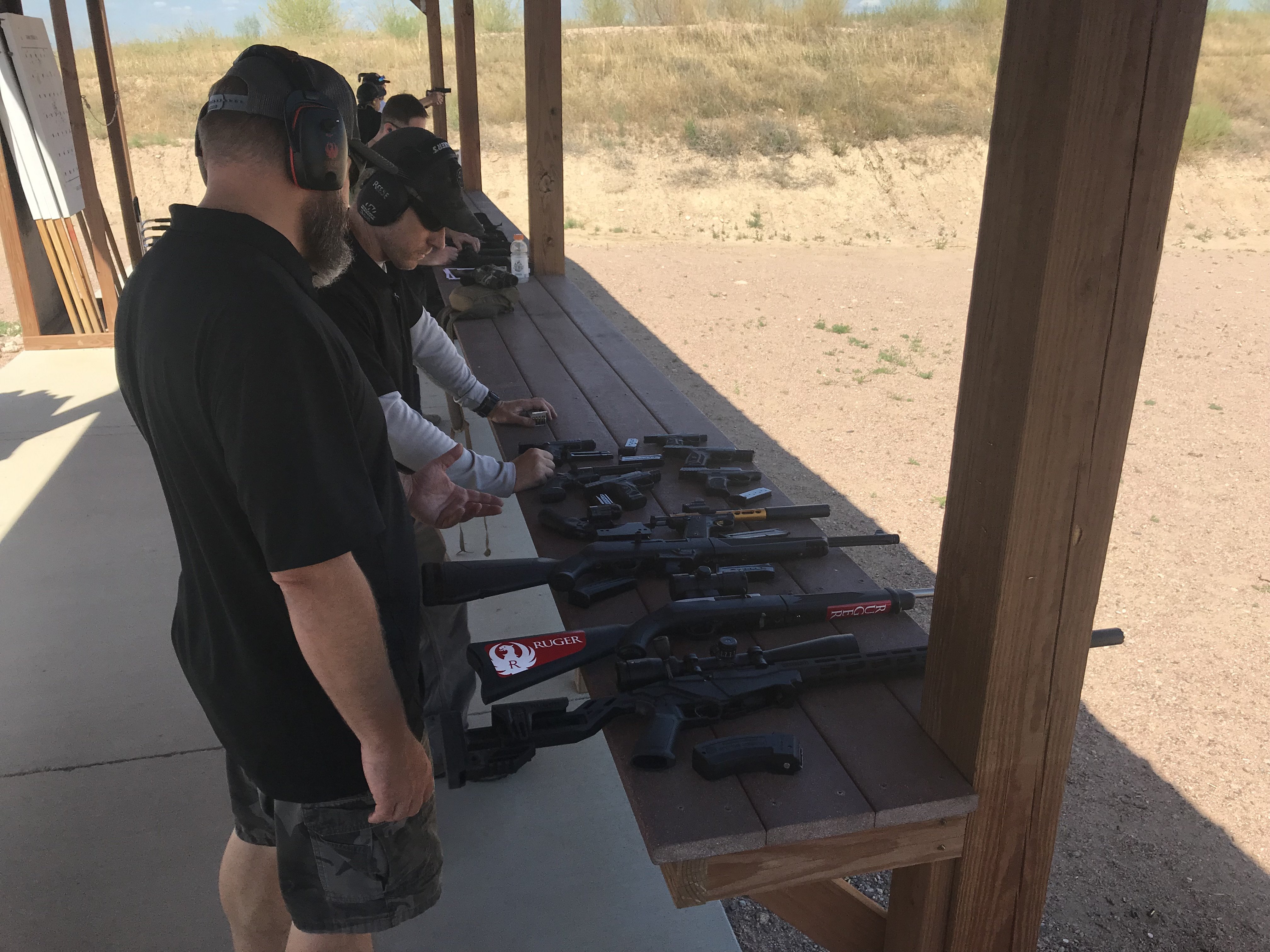 Rifles
Rifle and Pistol Range is $25 for non-members and members are free.  Youth 18 and under $10.00.  Includes 2 paper targets and access to all rifle and pistol ranges.  The first two targets are on us and extra targets cost $.50 each.
Ranges Include
1 – 50 meter      1 – 300 yd       2 – 100 yd      1 – 200 yd      *shooting positions from 25 – 300 yds
Spotting scope rental $5.00
Lead sled rental $10.00
Free to members!
Pistols
The public and members are welcome to shoot on our two short yardage ranges. The ranges have tables and go from 7-25 yard and 7-15 yards. We also have action ranges available for shooters who bring their own steel, spinners, trees, etc.  Pistol Ranges: 10 yd     25 yd     * shooting from 7 yd
Members shoot on our ranges at no extra cost. Nonmembers pay $25 for two hours and $5 per hour afterward. The first two targets are on us with extra targets at $.50 each.
Action Bays
25 yard bays are reservable.  Shooters can bring their own steel and reactionary targets for these bays.